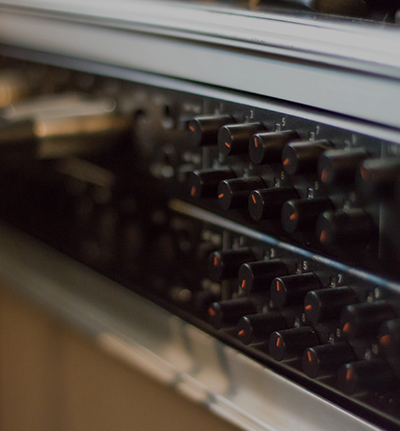 We can offer a full range of Mastering services for CD and download. We are an Apple authorised studio for their Mastering for iTunes service, which means that we are able to create high quality download masters in addition to CD masters. All Masters are done to Red book standard and can include ISRC and CD Text insertion as required. All Mastered for iTunes tracks will also receive a CD version as part of the package.
For Mastering we have the latest mastering software, including Ozone 8 and T Racks plug ins, in addition to various Waves mastering plug ins.
We can offer an online service for both mastering and mixing. We operate this system with a number of record distribution companies ... tracks can be emailed to us, we master the tracks and return them to the client, usually within 2 working days of receiving the file. As a guide, the prices for this service start from £25 per track mastered.
We can also create DDP files of your album and send them directly to your replicator (or even provide replication for you, just ask for details).
Track Before Mastering
Track After Mastering