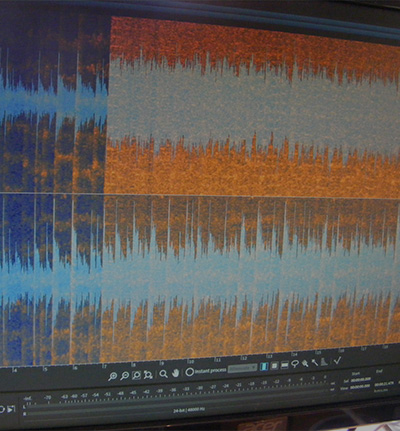 There used to be a time that if you recorded something but there was something unwanted in the background, then that recording was unusable, but not anymore. The same with trying to utilise recordings from vinyl, but the hiss, pops and scratchy noises made the experience unsatisfying.
Vigilante Studio now has the facilities to clean up the takes to make them useable again. We recently managed to remove the windows ping noise from the background of a phone recording, we removed the audience from a camera audio take for a comedian, cleaned up the main vocal and then replaced the audience to make a much more professional sounding release. We have also been lucky enough to have had the opportunity to remaster an unearthed Edith Piaf album, cleaning up the tapes but leaving enough ambience that it didn't become sterile.
We have multiple different audio units (inc DAT, minidisc, Vinyl and cassette) to source your material and digitize it, either for a commercial release (we can capture at 96K - CD quality is 44.1K) or just for your own enjoyment on CD.
So whether its cleaning up unwanted noises on your recordings, digitally remastering old recordings or just capturing an old vinyl record without the needle noise, drop us a line and we can discuss what we can do for you.
We run some of the most up to date restoration software, including both Izotope RX6 and Spectralayers.
Repair Sample